ParaDIGEM!!!!
<Paradigm Shift> always shifting the Paradigm!!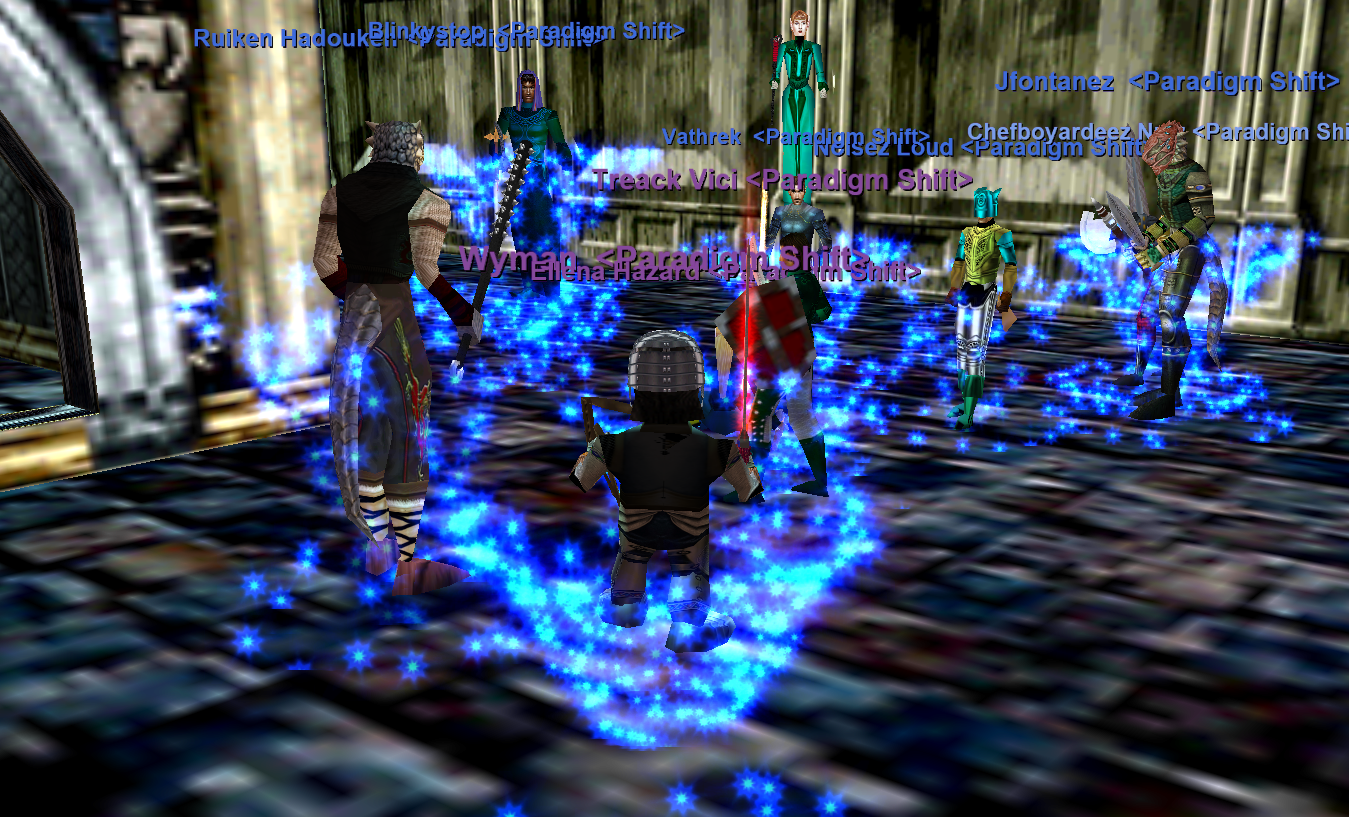 Always in the plane of Hate winning those Silverleaf Belt gratz Cooters
Killing those Maestros getting them HANDS and bard drops.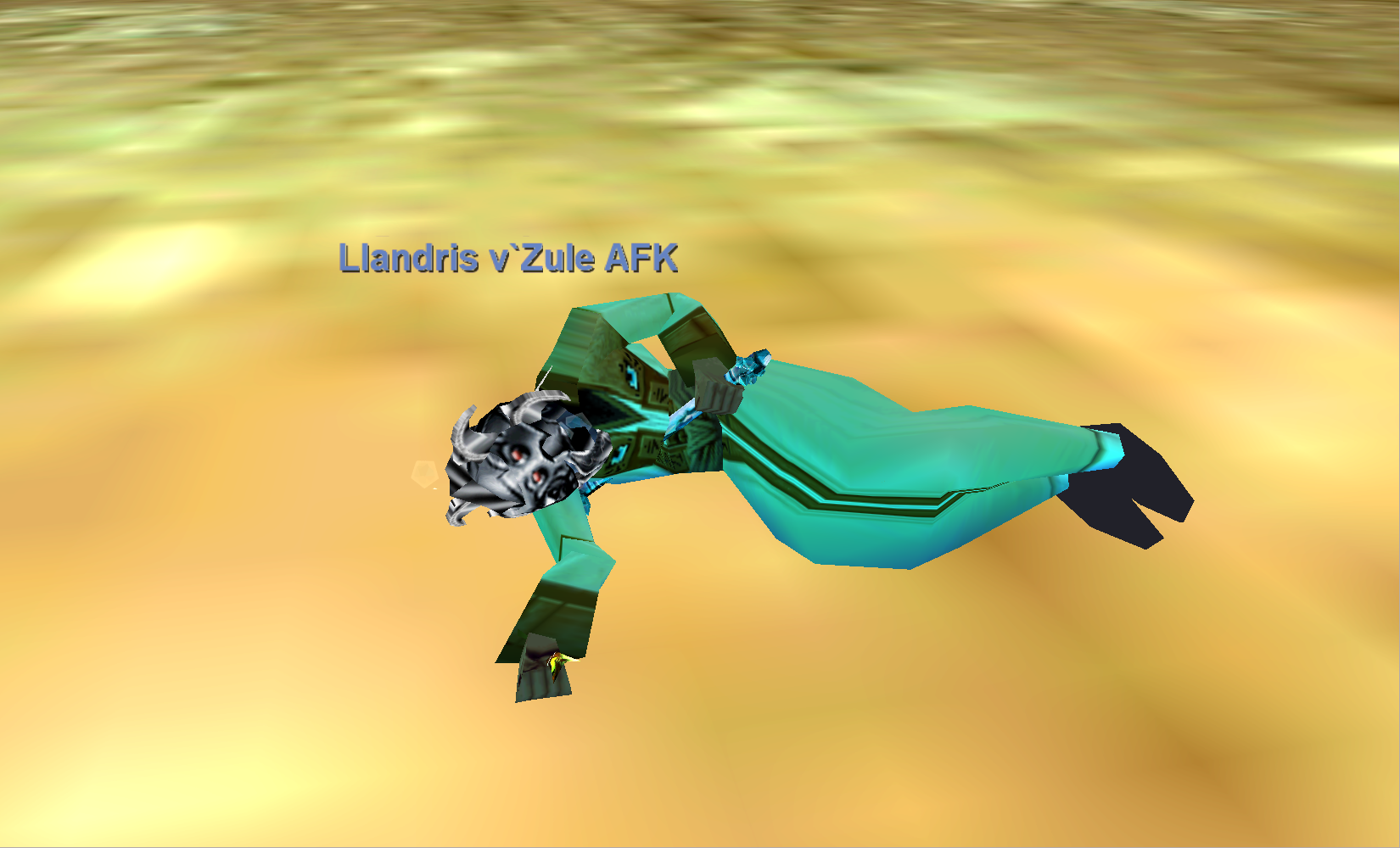 Welcome our new Overload LEAD GM Llandris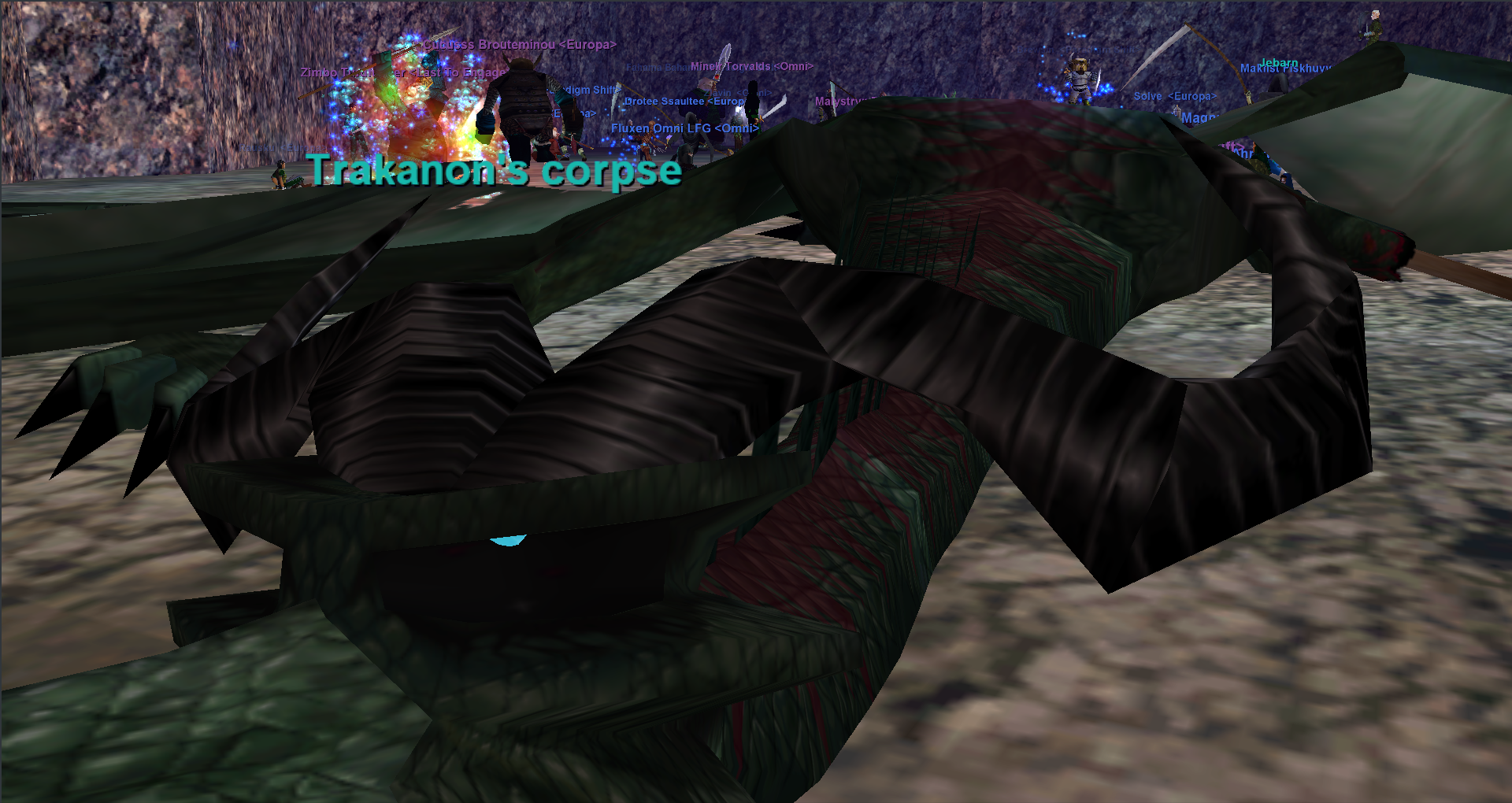 Killing these Trakanons 10 teeth over the past 3 also gratz guild bank on Trakanons Tooth get those quest done and in VP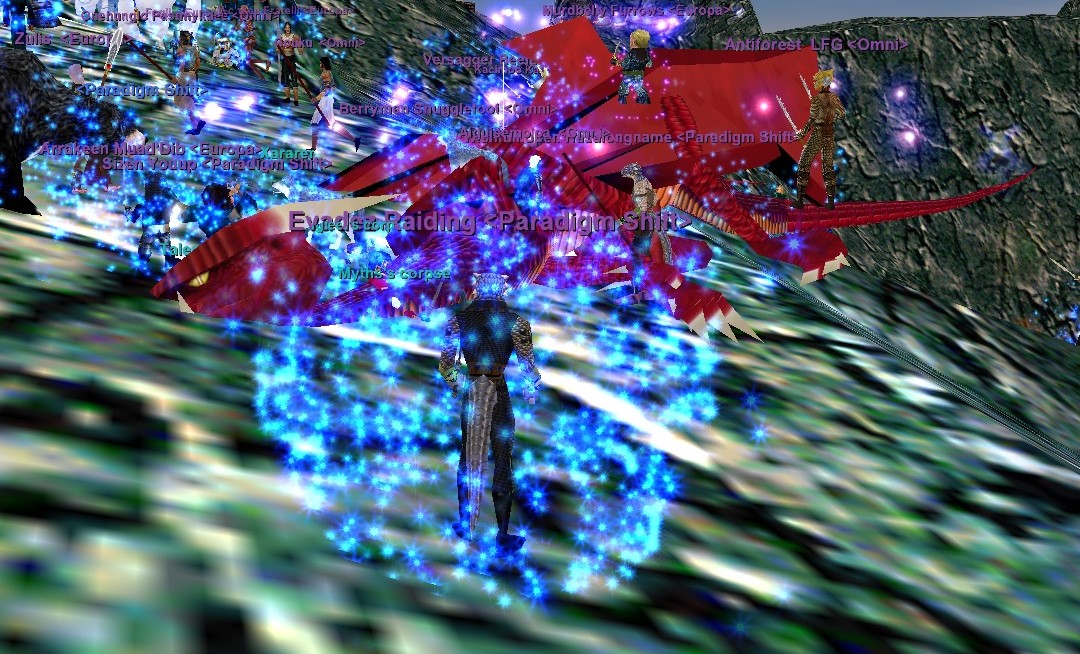 Always keeping a watch on any thing ready to kill!! Gratz Woppoz Cloak_of_Flames!!!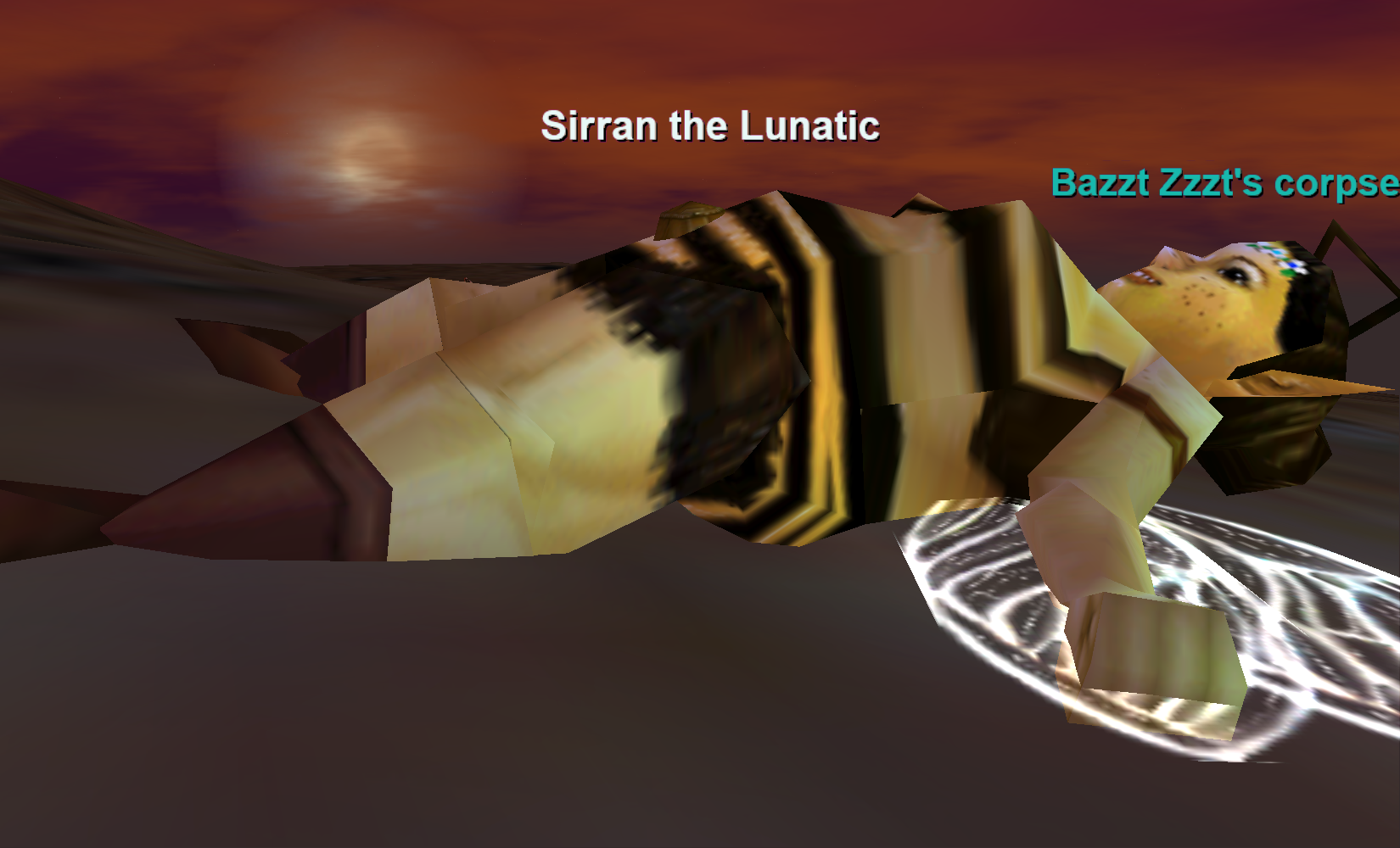 PS always in SKY EVERY SUNDAY in the AM EST!!! come and join us its always ALOT of fun and you get to watch us maybe wipe maybe clear in 2 hours... ya never know..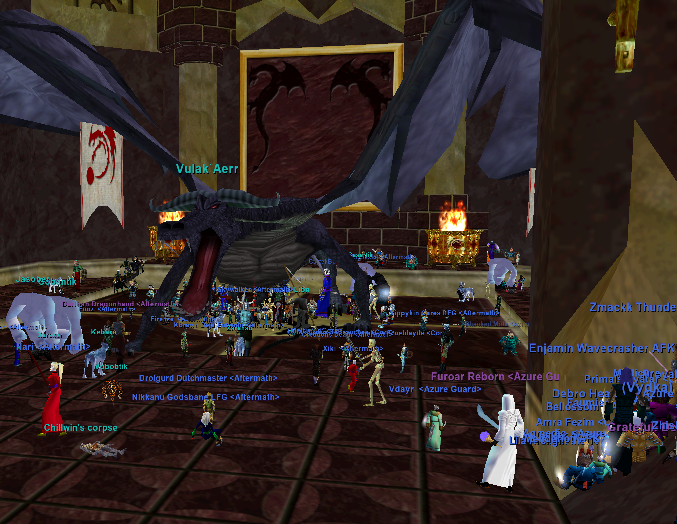 There where some CHANGES to ToV in the Patch ROOTED dragons!! as seen above.
THEN A QUAKE happened with a late PM EDT quake at 9:30 pm on a Sunday it was hard to pull numbers due to a work night so we hit a comfy spot and CLEARED VP.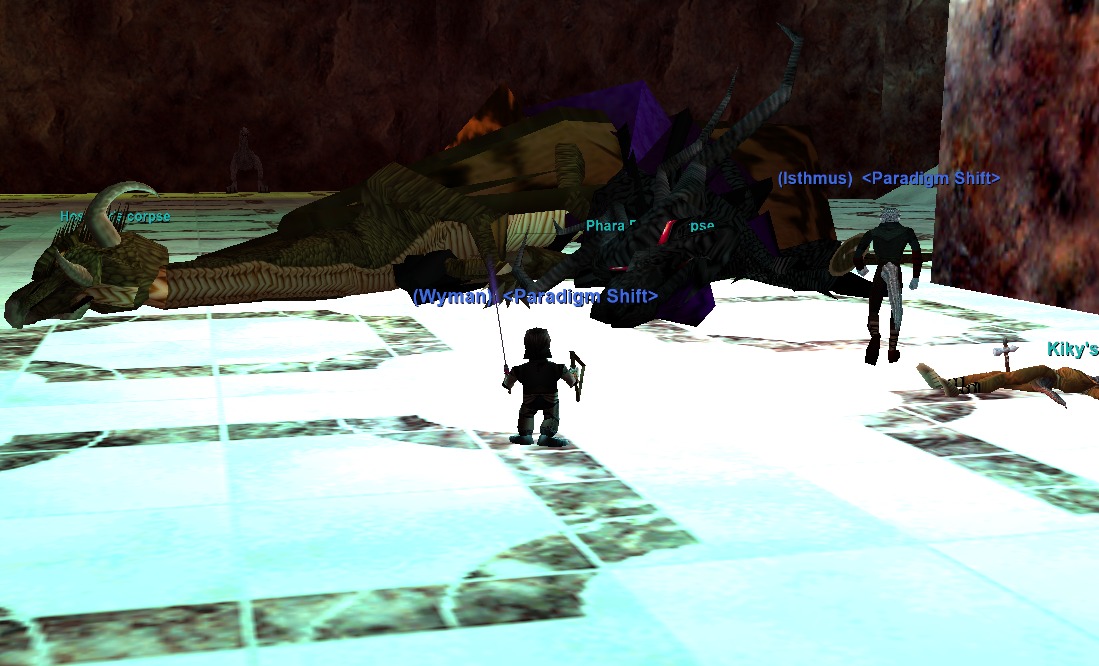 The KING HOSH and Queen Phara Dar DEAD!! NEXT please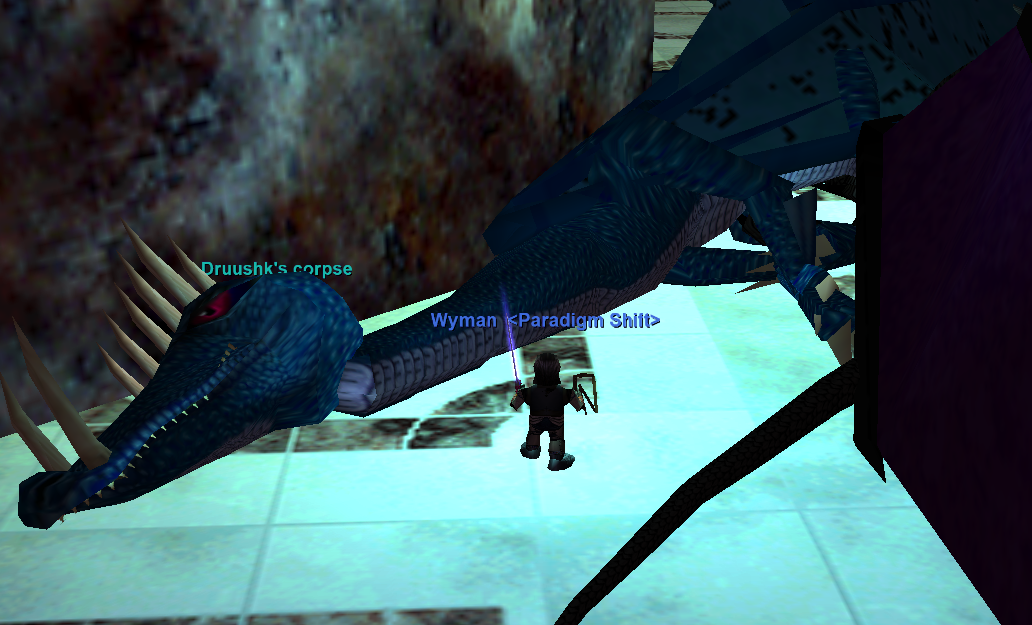 DRUU with SOW sword yes please!!! NEXT!!!
Xygos with the goods always a plus left eyes!!!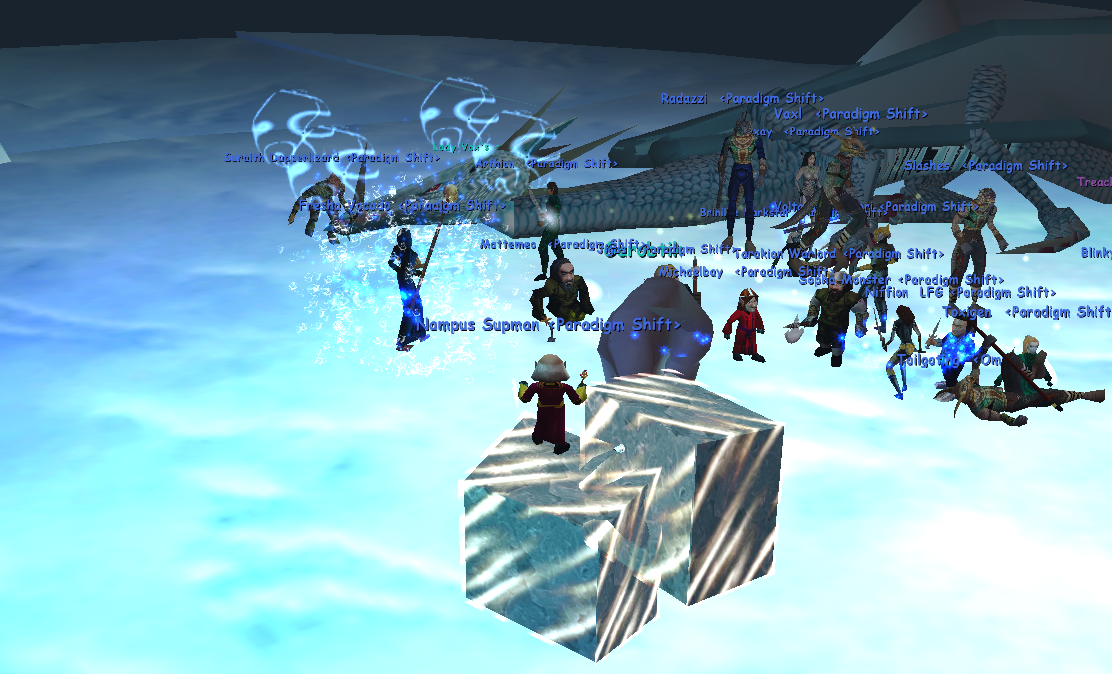 i guess people didn't want to kill VOX so we found her left up and we took her down! no scales.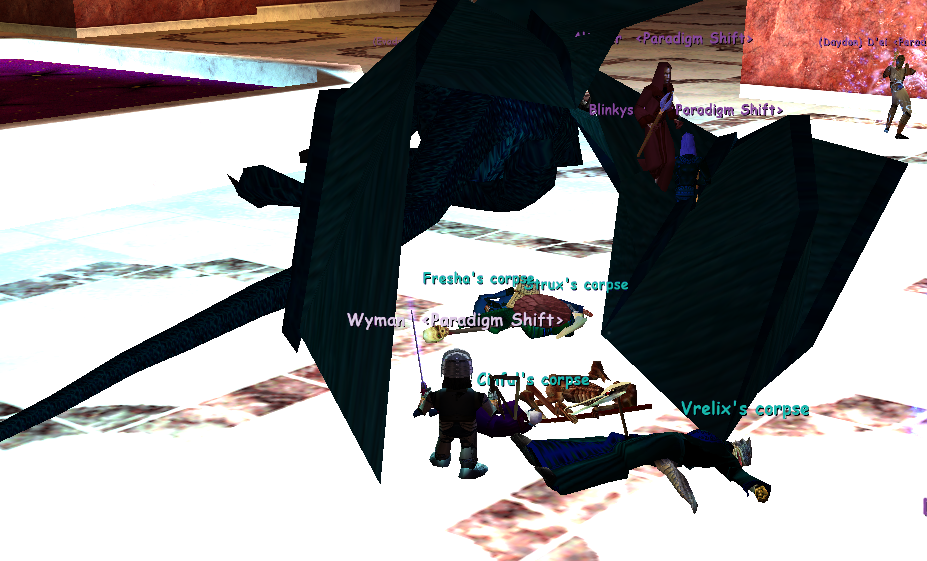 We had some unfinished business with SEXONA!!! TWO Robe_of_Adversity !!!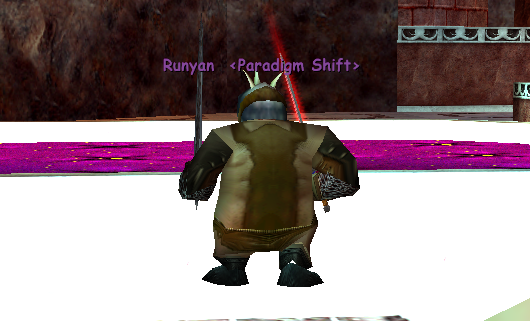 I SEE your no pants tanking and Raise you a NO BP tanking and RUNYAN!!!!
With the changes to ToV it became a stale mate between the big guilds with LORD Vyemm we said nah we got this!!!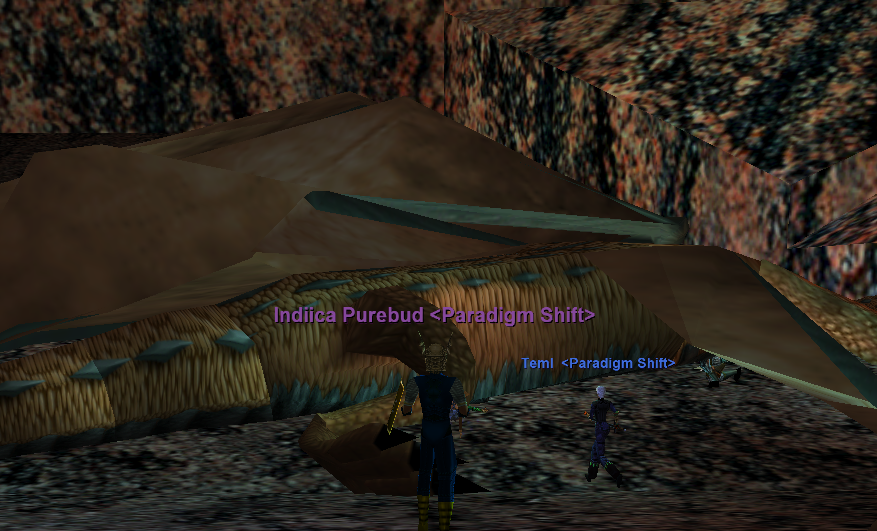 Gratz Teml on Sledge_of_Smashing and Blood Guard on Onyx_Gauntlets !!
The best part was with the changes to the ToV the you cant perma camp stuff!!! the top guilds all wiped giving us a chance!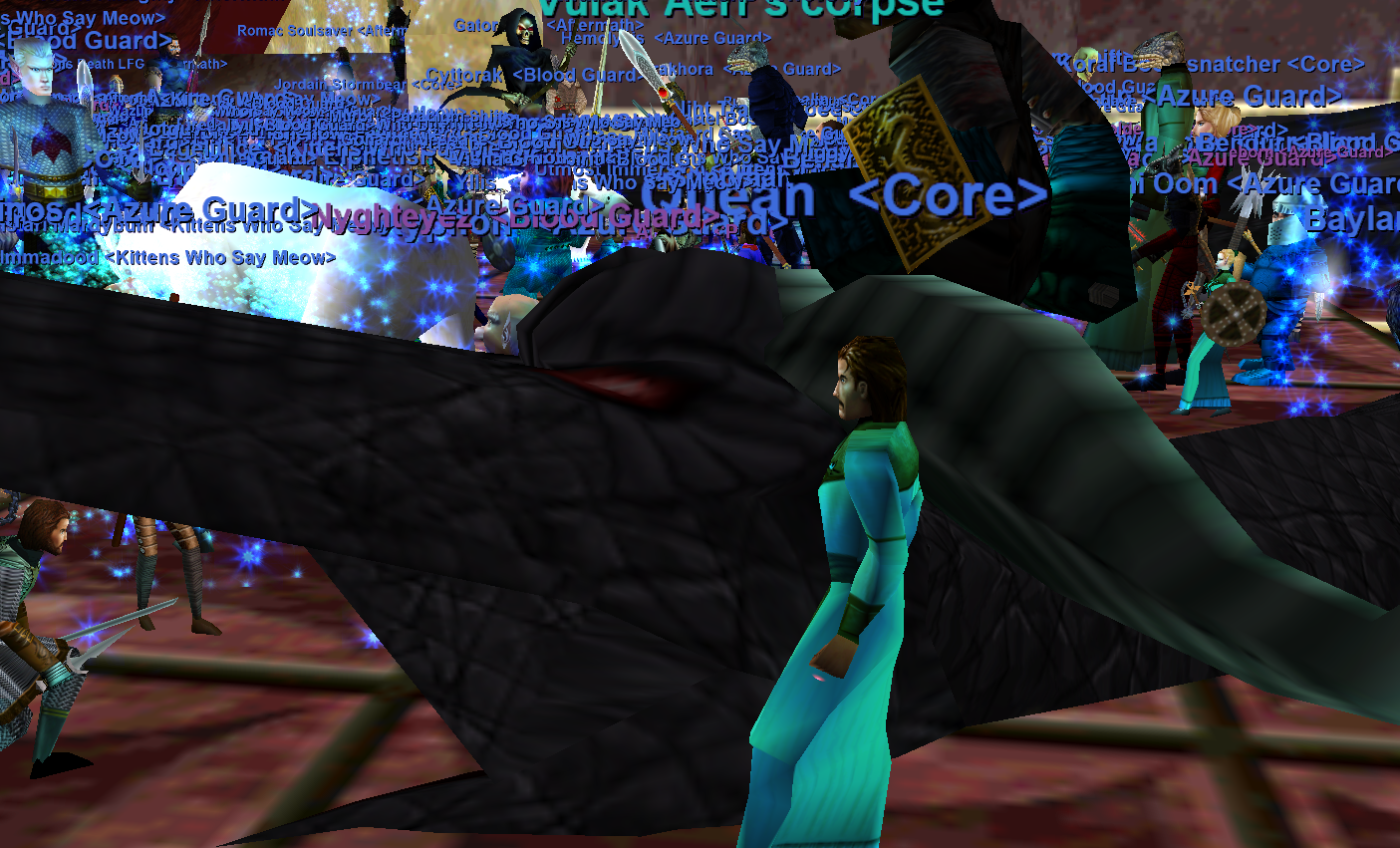 Gratz MUROF on Tolan Longsword_of_the_Glade !!! and CORE on Abashi_Rod_of_Disempowerment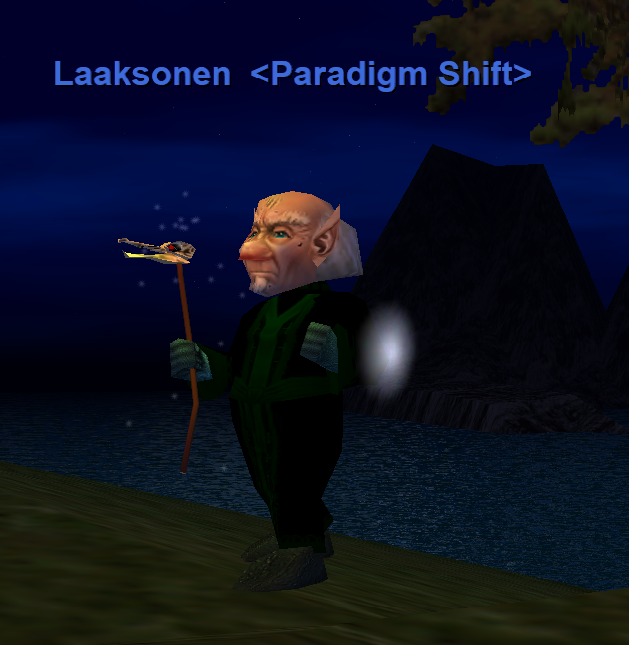 Super gratz to Laak on his NECRO DUCK BILL *quack *quack
Nampus Supman
Wyman
Suffas (Druid tracker Hate Bait)