This past week PS decided to pay visits to some of our friends in the Planes of Fear, Hate, Growth, and of course Sky. First up was Plane of Hate, where we had our eyes set on one of the most coveted mobs in all of P99. When we're not training people (sorry BG
), we love to zip in and out of Hate to roll the dice with some earth staffs. Next time, Magi P`Tasa!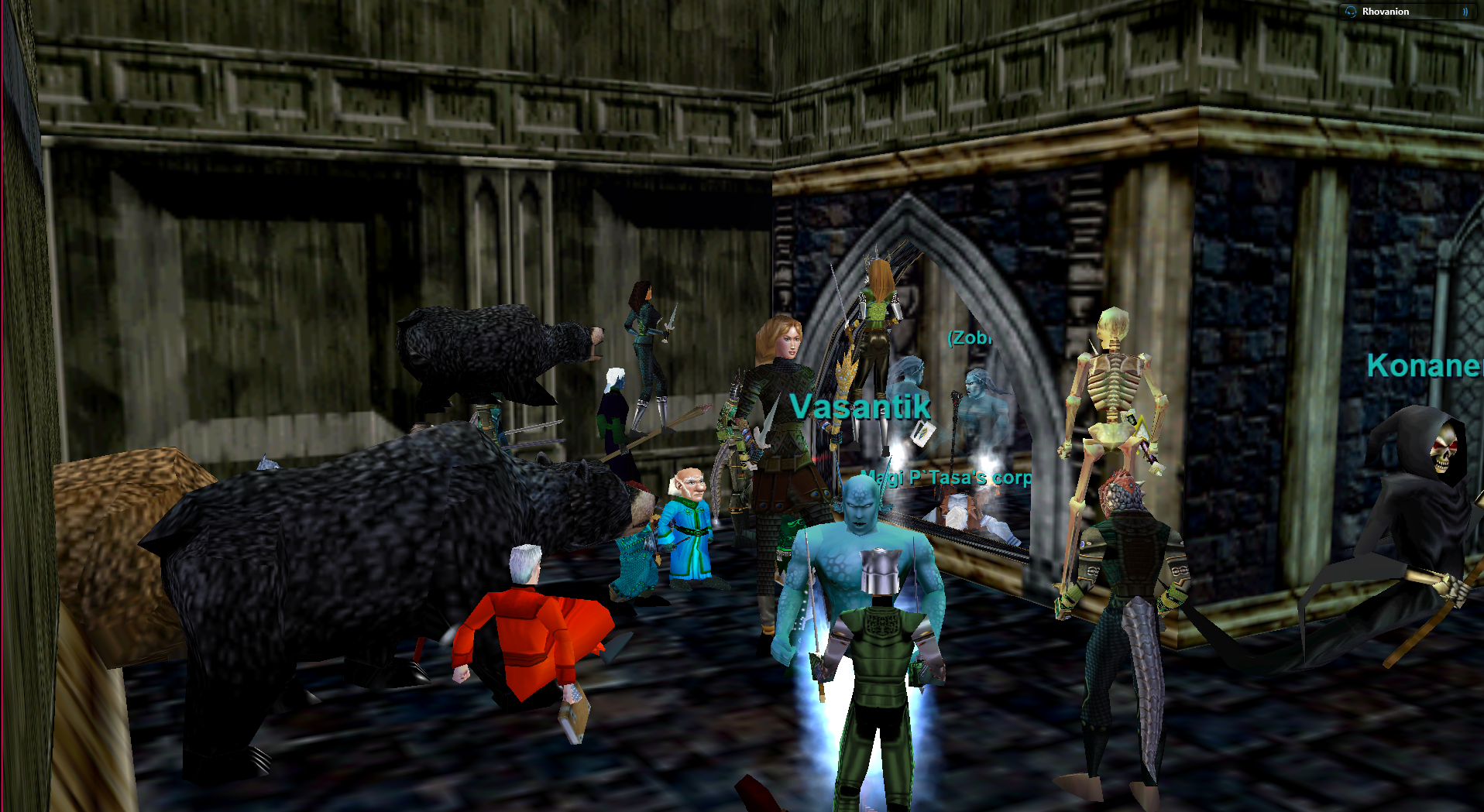 We also paid Cazic Thule a visit in Plane of Fear with our friends in Europa and Omni. Fortunately for us, CT is still a registered organ donor at www.donatelife.net and gave us an Eye of Cazic Thule (congrats Vadore!) along with the Brain of Cazic Thule and Robe of Inspiration (congrats E/O).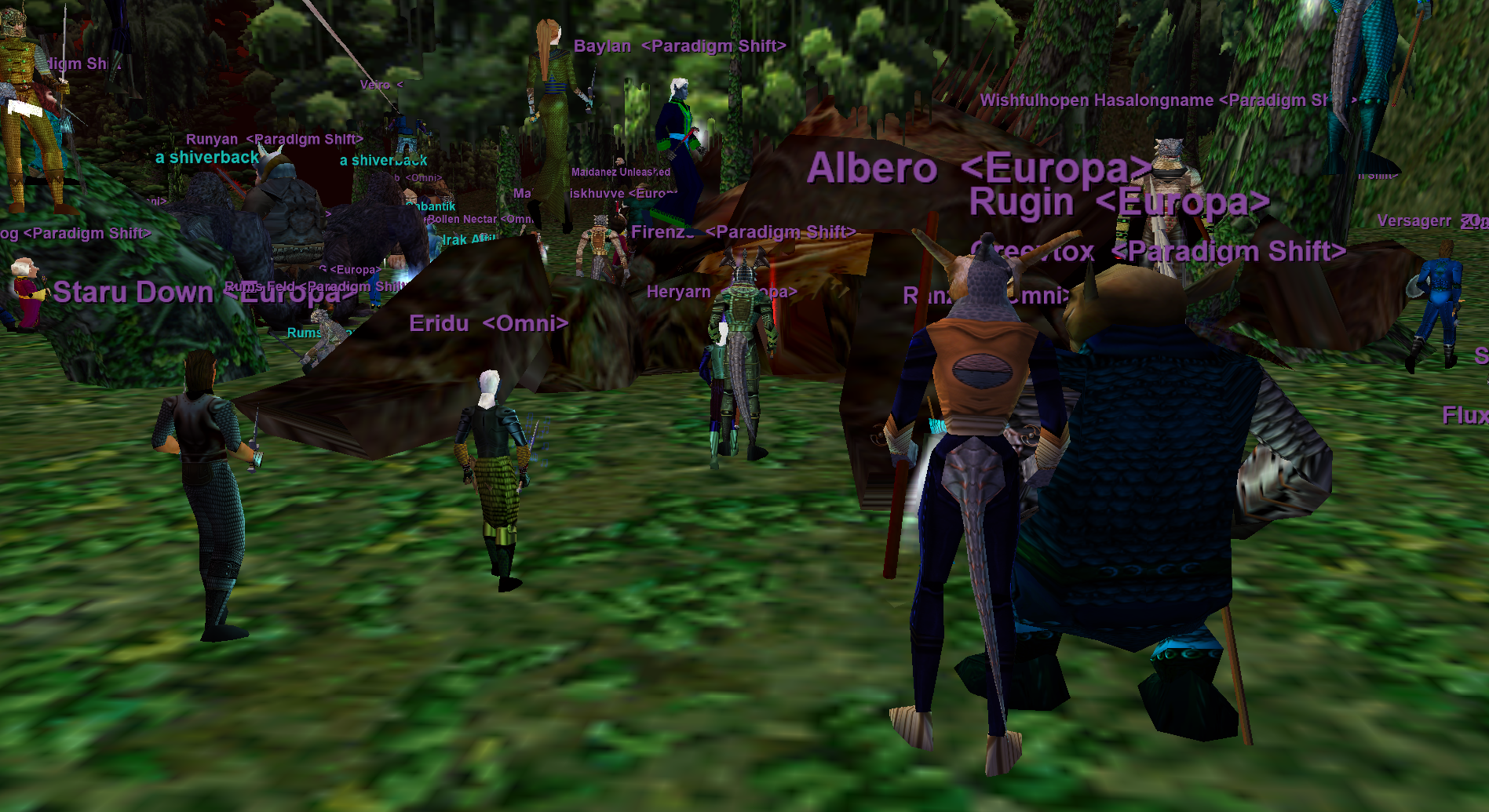 Next up was Plane of Growth. POG is always a really fun zone-wide clear with one of the most intense and technical boss fights on P99. Tunare unfortunately got the best of us our first attempt with some nasty RNG, but we cleaned up our act (and the CH chain) for the second round. Tunare, the Mother of All, determined that we needed some more breastplates for our raiders so she decided to give us two more. Also a big congratulations to our friends in Omni on the Braid of Golden Hair.
Paradigm Shift had just turned three years old, and we continue to do Plane of Sky to this date. This incredibly fun zone still hasn't lost its appeal to a lot of our raiders who never fail to make a Sunday morning Sky raid. Always lots of fun to be had in this zone!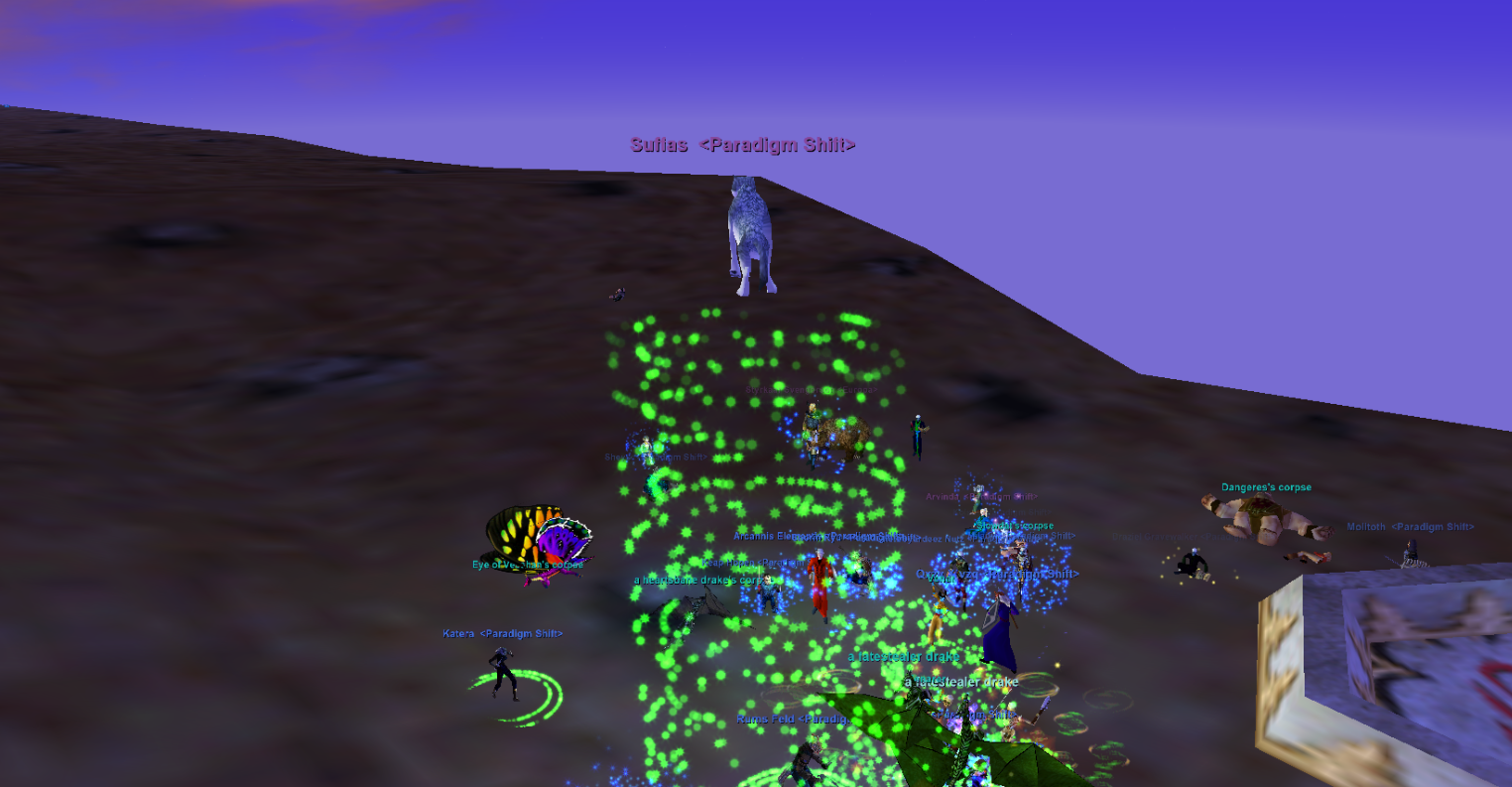 We also paid our favorite poison dragon a visit in Sebilis this last Tuesday. With how competitive Trakanon kills have been lately, we were very happy to snag this dragon in one of the cleanest Trakanons that I've seen in many months. Congratulations Cerate on the Jaundice Bone BP and Yell on the Donal's BP! He also gave us three of his teeth. Congratulations on some new VP keys!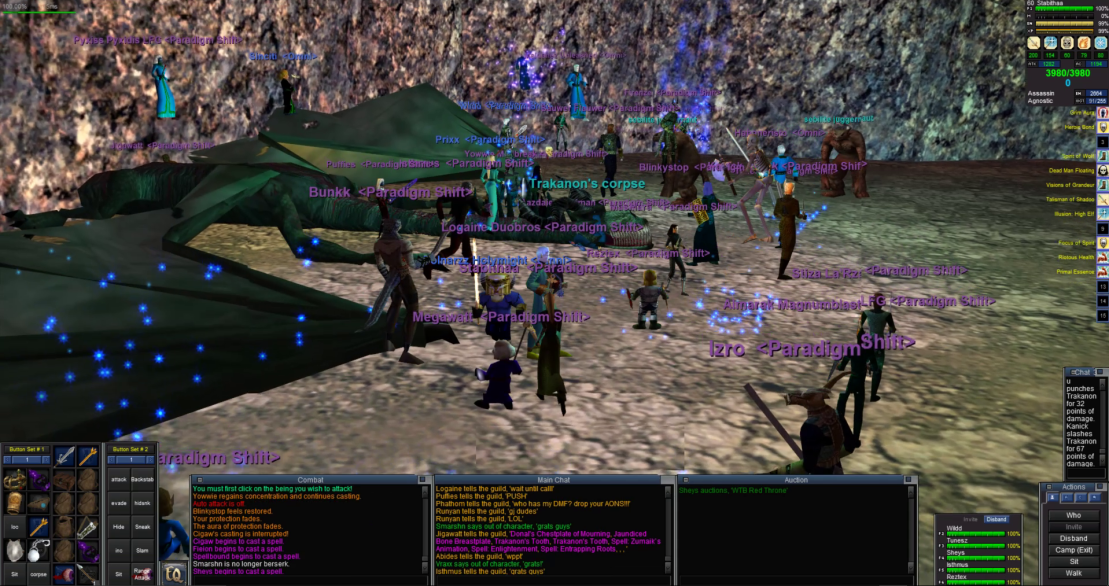 Congratulations to everyone on the loot and the fun memories!