7 Day Repops started with assisting the Coldains in driving back the Kormrif invading forces. Gratz MuraMatsu on his 10th ring, Cakepie on earring of Frozen skull, Murf on the Faceguard and Woppoz on the Lance (I cant pay him to stop using the thing...). Kittens on the Choker, Crown and EYE
Paradigm Shift has over 20 members now with 10th rings.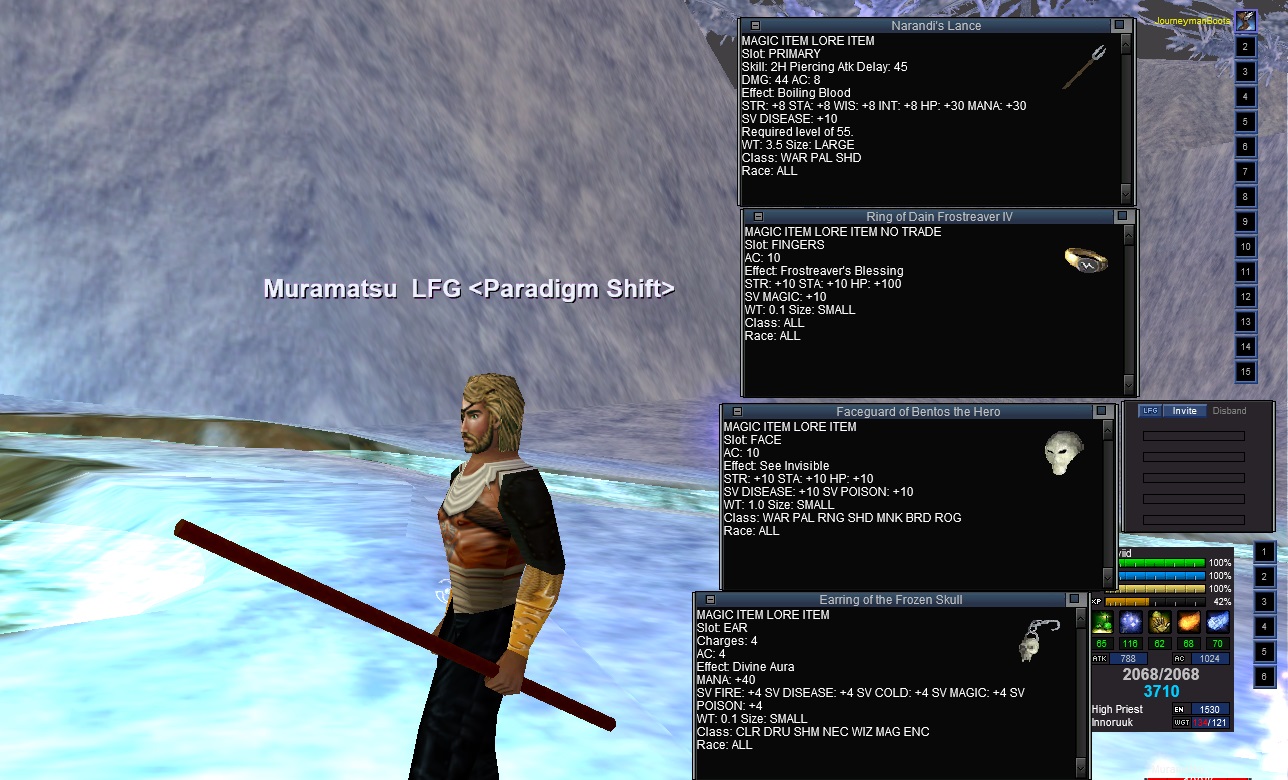 Saturday late night EARLY gore POP we gathered our wizzys and NUKED GORE back to death. Gratz BunKk on the pouch
Gorenaire says, 'Another lost soul has found its way home. I pray you live your next life a bit more wisely.'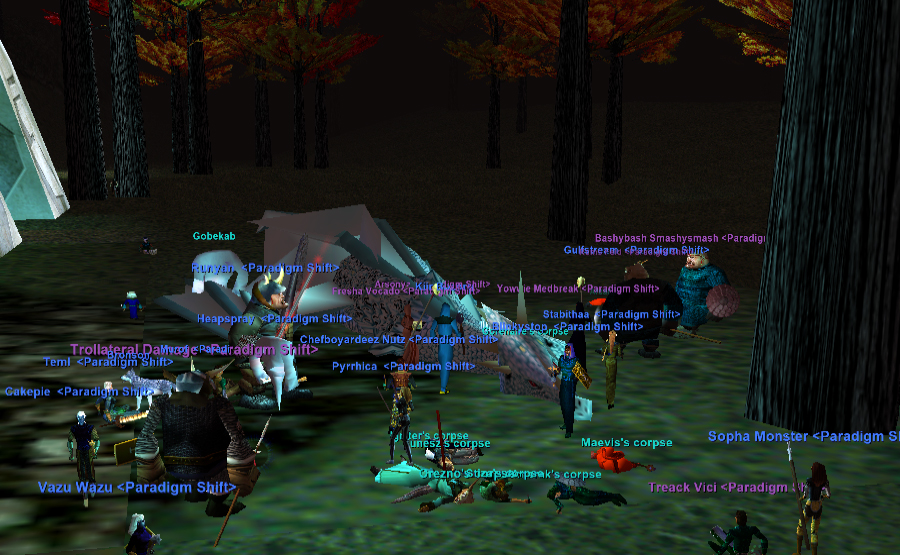 After a very long tracking session and finally an all out sock against 4 other guilds. Cazic Thule summoned all his minions in his plane for us to play with. Downing our 2nd a dracoliche we targeted CT after he took out 80+ Aftermath. 2nd CT in as many weeks.
First a draco Gratz Nampus on Zombie_Flesh_Bracer, Europa Fearsome_Shield
Second a draco Gratz Kolsh on Bone-Clasped_Girdle
Cazic Thule: Gratz Grimmand on his Halo_of_the_Enlightened, Gratz Omni on the Robe_of_Inspiration and Europa on their new bloody Eye_of_Cazic_Thule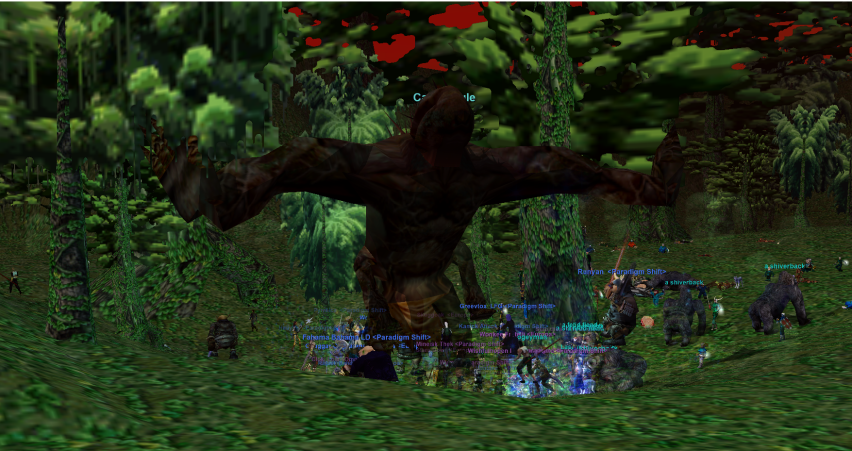 On Monday we where going to have a CHILL Day per the MOTD....... but a few mins after that we got this
@everyone TUNARE! BG asked for our help, let's get her dead! Guaranteed loot since her loot table has been fixed! Head to PoG!
After killing about 120 mobs and all the named we were ready to get after Tunare..got her to 15% health with ONE tank.... maybe next time one tank her.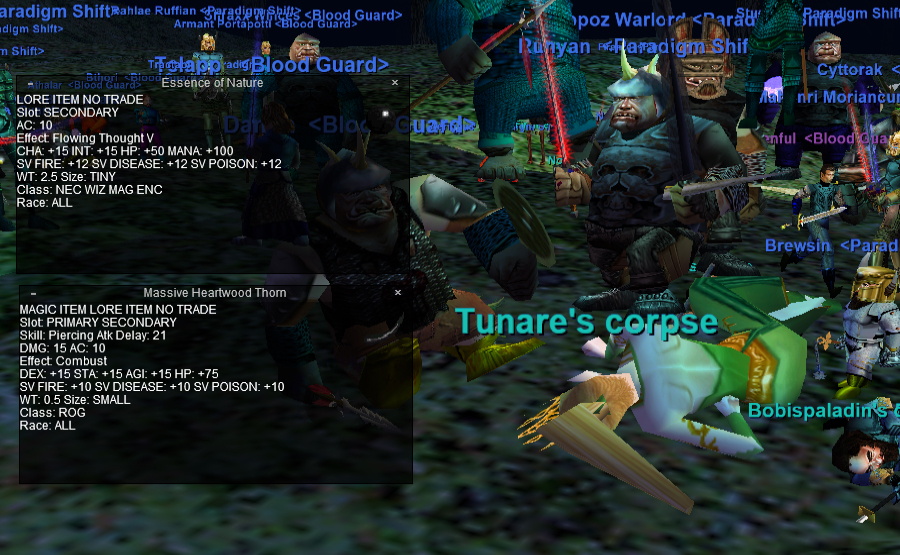 Gratz Baylan a much deserving officer on a guild first Essence_of_Nature and Blood Guard on there new Massive_Heartwood_Thorn
Nampus Supman
Wyman
Suffas (Druid tracker Hate Bait)